865 35th CT SW VERO BEACH FL 32968
772-770-4383(LINE 1)
772-770-4176(LINE2)
772-492-9638(FAX)
THE NAME OF OUR COMPANY IS
TREASURE COAST FOOD EQUIP
IMPORTANT PLEASE NOTE TREASURE COAST FOOD EQUIPMENT HAS NO CONTROL OVER USPS SHIPPING TIMES.
2-DAY PRIORITY SHIPPING IS NOT EXPEDITED SHIPPING USPS DOES NOT GUARANTEE YOU WILL GET YOUR PACKAGE IN TWO PLEASE DO NOT CALL US EXPECTING US TO REFUND YOU MONEY BACK FOR SHIPPING BECAUSE YOU DIDNT GET YOUR PACKAGE IN 2 DAYS. IF YOU ARE NEEDING EXPEDITED SHIPPING PLEASE PICK UPS FOR YOUR SHIPPING METHOD IT IS GUARANTEED TO GET TO YOU BY THE DATE YOU NEED IT.
Its that time of every agian here is the shipping schdule please make sure you pay attention to what day you need your items by. Holidays are coming fast. We will be closed Dec 24th-28th 2014 we will reopen monday morning Dec 29th 2014. We will also be closed for New Years Eve & New Years Day. Ordering online is available 24/7 items wont ship untill we reopen monday morning Dec 29th 2014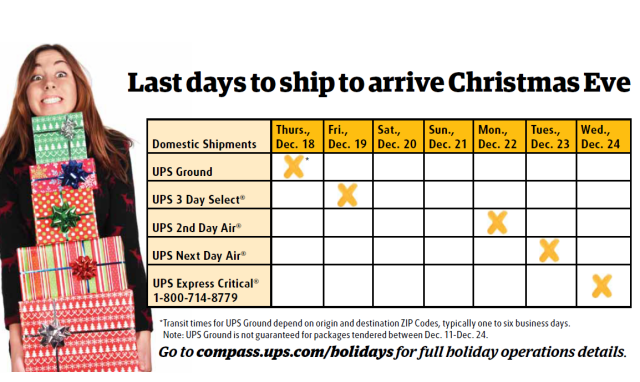 TREASURE COAST FOOD EQUIP PARTS & REPAIR
1-772-770-4383
CANT FIND WHAT YOU LOOKING FOR! (SAW PARTS,MIXERS PARTS, GRINDER PARTS, TENDERIZER PARTS, MORE SLICER PARTS, MEAT CUTTING SUPPLIES AND MORE MUCH!
CHECK THIS SITEOUT WWW.ONESHARPSTORE.COM
We ship any where in the world! We also have add expedited shipping for your needs!
Treasure Coast Food Equipment Parts
WWW.OLDHOBARTSLICERPARTS.COM
Email us at oldslicerparts@comcast.net
772-770-4383
Important tips on making repairs on your own Meat Slicer With links below PLEASE CLICK ON LINKS
HOW TO SHARPEN THE BLADE ON A HOBART 1612,1712,1612E,1712E,1812,1912 MEAT SLICER
http://www.youtube.com/user/oldslicerparts#p/a/u/1/t9FpPQB2GL0
How to remove blade from Hobart models 1612,1712,1812,1912,2612,2712,2812,2912 Slicer
http://www.youtube.com/watch?v=qTLTAXNFJwU
Important tips on making repairs on
your own Meat Slicer With links belo Important tips on making repairs on
your own Meat Slicer With links belo Important tips on making repairs on
your own Meat Slicer With links belo Important tips on making repairs on
your own Meat Slicer With links belo Important tips on making repairs on
your own Meat Slicer With links below Important tips on making repairs on
your own Meat Slicer With links below Important tips on making repairs on
your own Meat Slicer With links below
HOW TO SHARPEN A HOBART 410 MEAT SLICER BLADE
http://www.youtube.com/watch?v=V8T3LlliPZE
Hello our goal for our little store is to help Hobart Meat Slicer, Hobart Buffalo Chopper Owners to maintain their older machines with parts that are no longer available or are priced at a level that may put the repairs more than the Machine is worth.

One of the most asked questions about Hobart Slicers which Sharpener assembly
do I need for my model slicer Hobart has used several different designs .
Well we have a page of information that should help with all of those questions
Here is a link Hobart Sharpener Information

The very popular Hobart 410 Meat Slicer which is pictured on the upper left hand side.
It is still a favorite for the home owner,Farmer,and small market it has a 10" Slicing Blade and a small footprint so it is easy to lift on and off the counter and of course it has that very tough gear driven drive which Hobart no longer has. This is just a reminder that all of our parts have been reconditioned we are not trying to sell new parts

The later addition for Hobart Slicing Machines is the Model 1612 & 1712 which I belive Is the Best of Breed. The hobart 1612 is pictured on the upper right hand side.
It is gear driven and has been one of the most reliable slicers from the late 1970 until the present date.

Later the Hobart folks added the 1612E & the 1712E model slicer not much change from the original two,but added some safety features and changed the slide bar bearing design,also changed the sharpener assembly but allowed you to still use the old sharpener system. A very nice slicer still gear driven.

Next they added the 1812 & 1912 model slicing machine these slicer's are just a small upgrade from the 1612E& 1712E they did change the motor design along the way but still kept the gear driven drive.

Now we are in the modern era many more safety features they did add a motor specifically for the automatic drive in the 2712 & 2912 Models but they are now a belt driven slicer but to not condemn this series slicers I have seen no problems with the belt drive unlike the Italian Import models with their small motors
Please e-mail us at the following address below we can better serve you if have a question about you machine we can e-mail you a parts list of your model and get you the exact part you need also we can walk you thru your problem
We can be contacted at oldslicerparts@comcast.net
WE HAVE ADDED PARTS FOR THE HARD TO FIND HOBART 1512 MEAT SLICER
Oldhobartslicerparts has expanded it line of items